I'm so excited to announce the first ever Kimberly Jarman and Jennifer Bowen Beginners Photography Workshop.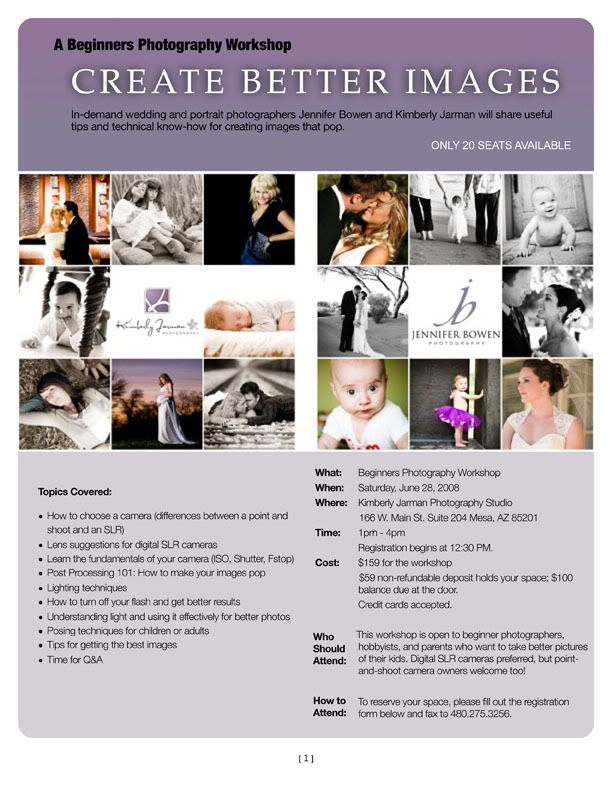 We finally have all the details figured out and have the registration form ready. The image above has all the information. Click on the Image or click here for a PDF with more information and the registration form.
There are only 20 spots available so make sure that you get the registration form into us ASAP to hold your spot.
This is going to be a great workshop for beginners who want to take their photography to the next level. We are going to go over a ton of information and also have a great Q&A time.
If you have more questions please feel free to email me.