I'm so excited to announce our contest winner for the Favorite Image Contest!
We got some great entries and it was so much fun looking through what my clients said were there favorite images!
After a lot of thought we decided that the winner is Jennifer and Nick Loving.
Nick wrote an amazing story of why this image meant the most to him and it made both Melanie (my assistant) and me tear up a little. And the fact that Nick, the groom, wrote this awesome reason made it even a little more cool!
I think you will all agree that he put a lot of thought into this: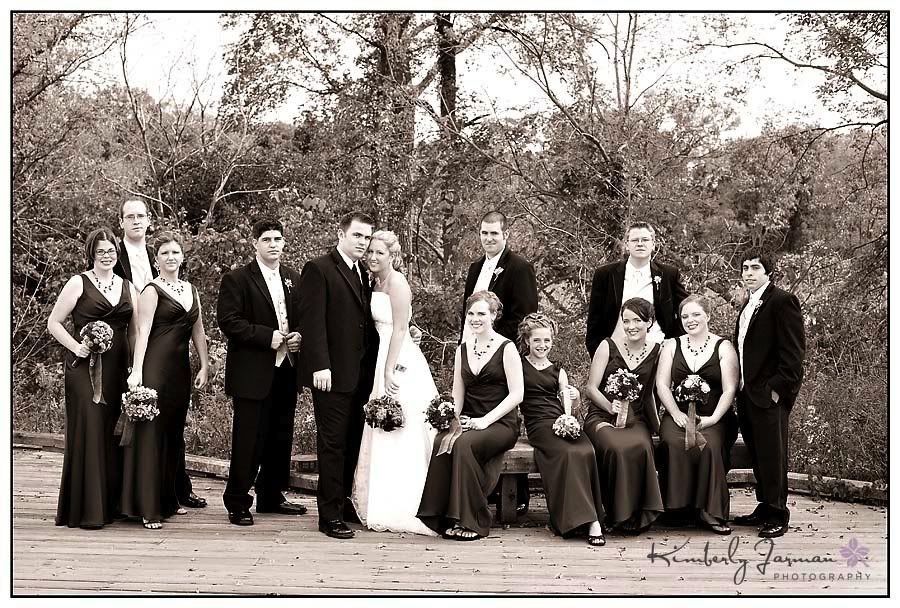 Story From Nick Loving
"This is my favorite picture because, aside from family, everyone we love is here.
Next to me is my beautiful wife. It has almost become cliché to use the term soul mate, but she is. She is my happiness and she is my joy. When I walk next to her, she is the comfort of knowing that we don't have to search this world anymore, we just have to reach out our hands.
My oldest friend is in this picture. We've known each other since we were 8 years old. We have taken some divergent paths, but we always seem to bring out the best in each other.
Jennifer accidentally found a best friend who is in this picture. They were each the extra roommate when four girls moved in together and they ended up sharing an experience that still binds them today. She doesn't see her friend as often as she would like, but I guess the distance that comes with the end of our college years is a burden that we must all overcome.
I met someone in this picture at my college orientation. By a blessed twist of fate, he ended up living just a few doors down from me in our residence hall. We started a fraternity together and to this day, I still call him my brother.
I took a road trip with someone in this picture that wound up ending after we survived a night huddled in a crack-house waiting for day to come, thankful to be alive.
Jennifer's best childhood friend is here too. They share the stories that only thirteen girls can relate to. Then one day, these girls become moms and I think maybe they will develop into some kind of mom super team one day. She was actually my best friend for a good amount of high school, as well. She tells a story about the night I showed up at her house with a quart of chocolate ice cream because she had a fight with her boyfriend. That boy became her husband and he was here as well. He helped induct me into the "spirit-crew", a masked band of secretive crazy cheerleaders that brought some real excitement to the doldrums of 7th period, every Friday, rain or shine.
Our sisters are in this picture. Family is the tie that binds, they always say, and when older generations leave us, siblings become our link to family Christmas' and summer vacations, and they can fill in the forgotten details about the story that you wish you could hear your grandfather tell just one more time.
These people are not just our friends, they are our memories."
Congratulations Nick and Jennifer! You will be receiving a 20×30 print of this image; I might have to make one for my studio too!!
Thanks to everyone who entered! It was hard to judge a contest with my favorite clients telling me the images that mean the most to them! It was wonderful hearing from all of you!
Keep tuned for more contests in the future… these are fun!