July was a wonderful month for me. I went to Hawaii on Vacation, my baby turned 1, and Keri and Jerod had me come out to California to photograph their wedding! LOVE it!!!
Keri and Jerod's wedding was one that I will never forget. They are such an amazing couple and have such a great story. They met at UCLA 8 years ago. They are both youth pastors for their church so there were tons of youth age kids at the wedding. It really was a fun party.
The great thing for me is that I got to leave the Arizona heat and go to California to photograph this wedding. An added bonus was that the wedding was on the corner of Rodeo Drive and Santa Monica BLVD, right near all the Rodeo Drive shops. I had such a fantastic time photographing everyone.
The wedding party was so much fun and the family was so gracious. I got to know a lot of them and was so taken aback by their friendliness and generosity. I really felt like I was photographing a friends wedding and I LOVED it.
We started out the day at the Intercontinental Hotel on Avenue of the Stars BLVD in Los Angeles. This was an amazing hotel and I was so excited to see that they had rented a suite to get ready in. This is something I really suggest to the girls is to rent a suite where you can all stay the night before and then get ready in it. It gives you a lot of room to put all of your stuff and usually has the best light for pictures.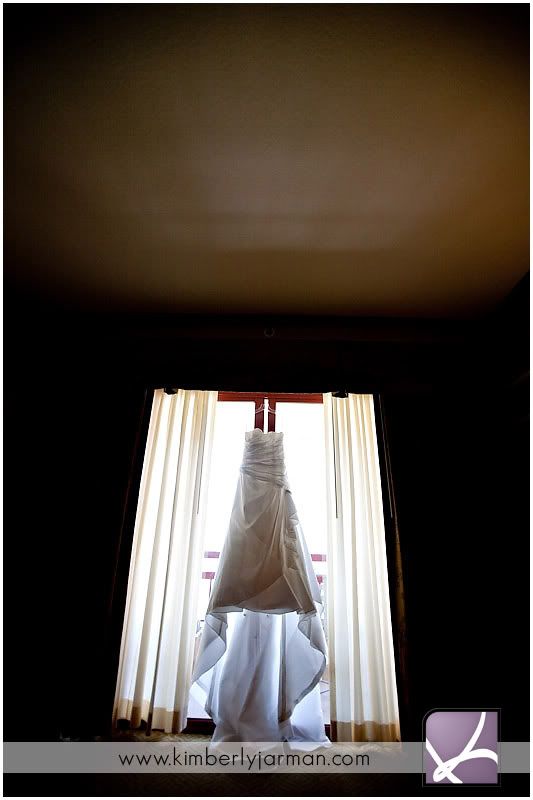 The girls bought Lotto tickets. I think one of them won $8!!!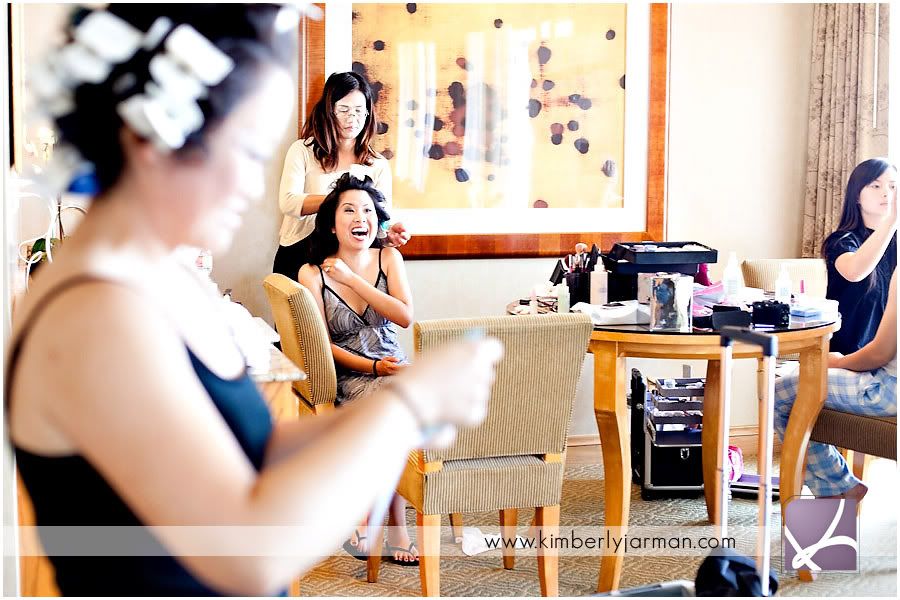 Keri's mom was so cute! I really enjoyed getting to know her. She had a camera in hand taking pictures of the whole thing and she looked like a pro crouching down for the perfect shot!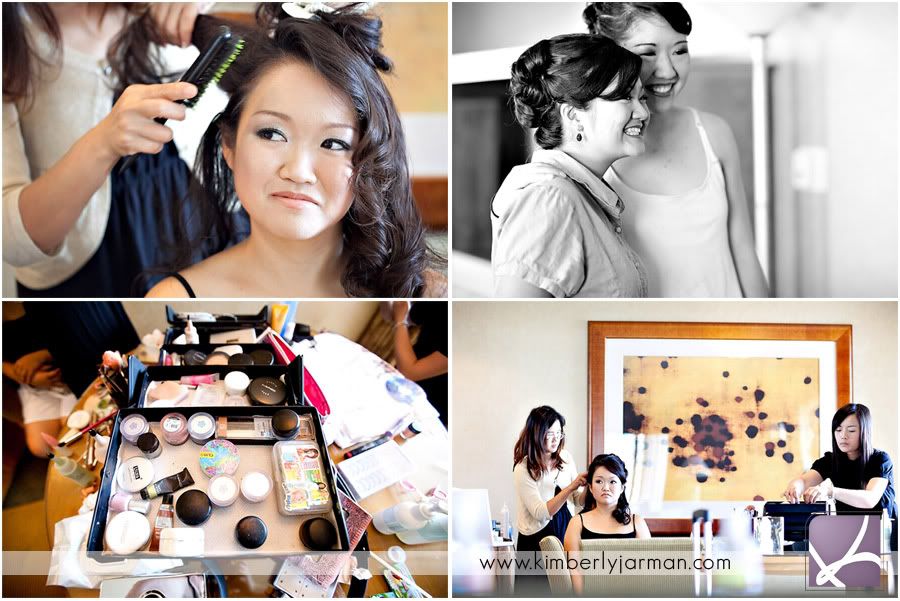 Keri and Jerod are big Disney fans so Keri's wedding band had Mickey Mouse… well it wasn't her "real" wedding band but it is the one that she had for the wedding. They haven't picked out the real one yet, but this was perfect for their big day.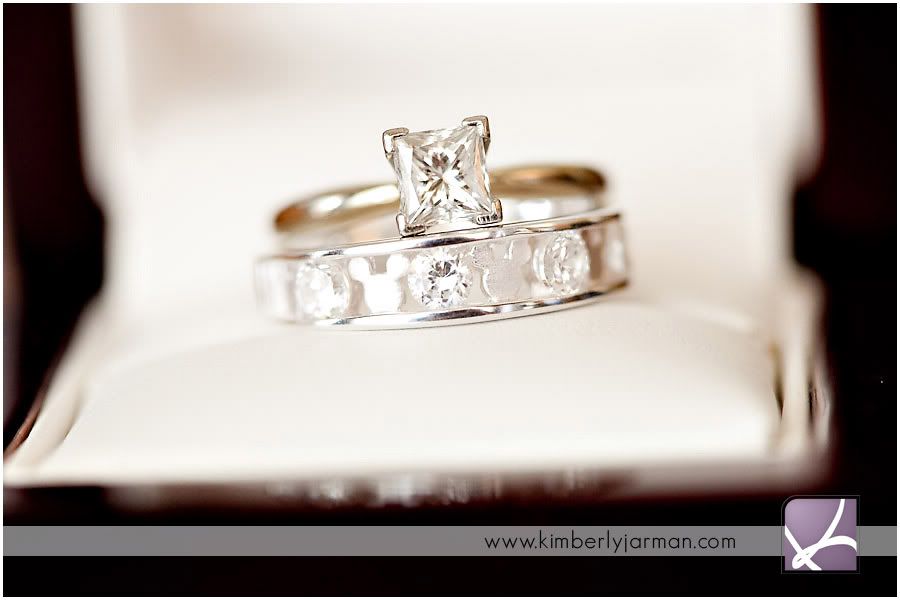 I was so thankful that Keri and Jerod met before the wedding for pictures. It really allowed us to get some great shots. This was their first look. Jerod was in awe of how amazing Keri looked!
A new favorite.
I LOVED this wedding party.. so much fun!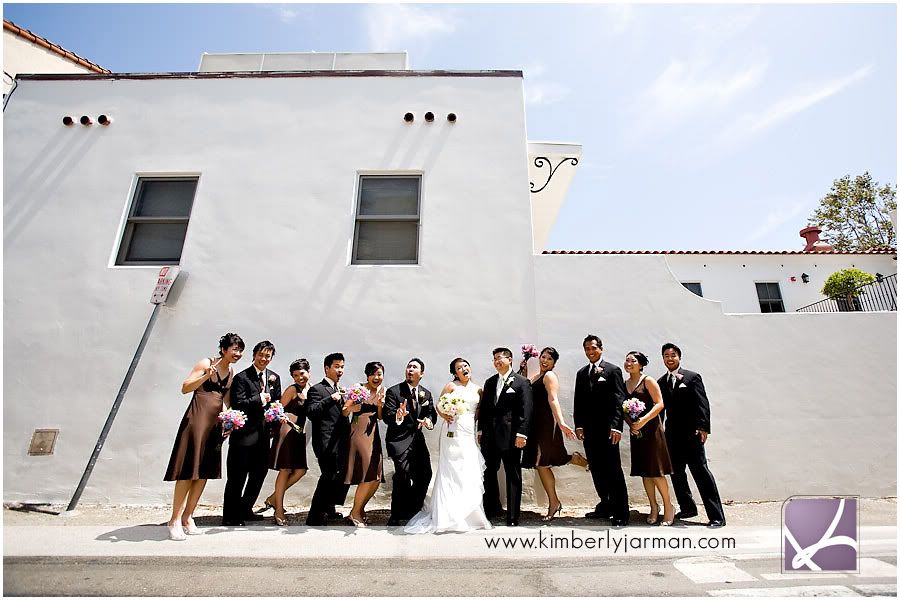 Love these.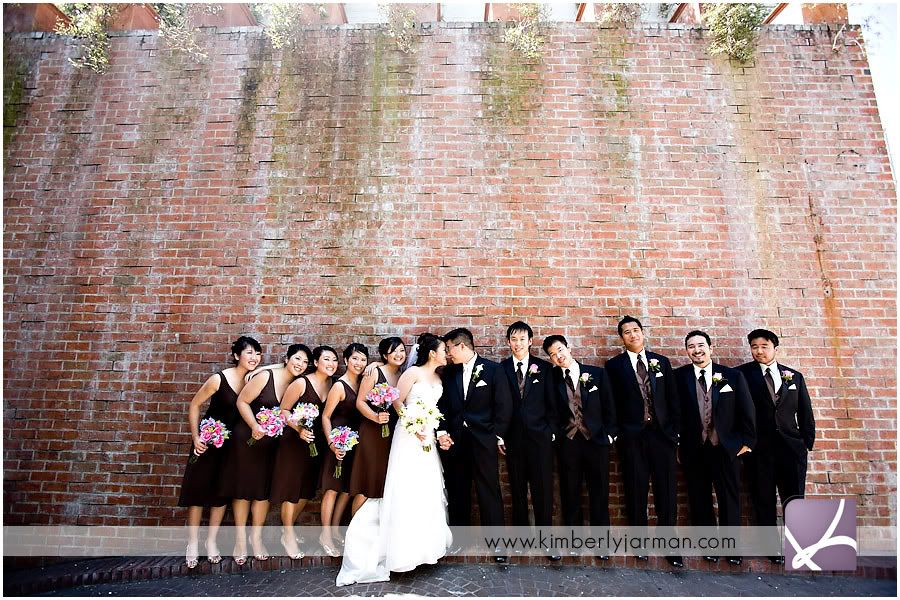 The flowers were beautiful. Party Posies in Torrance did a great job.

Keri is the most creative bride I have ever seen in my life. She is a graphic designer and pretty much made all of her details including these programs. They were jam packed with so much fun stuff, cross word puzzles, trivia, and a ton of other stuff. I was amazed!

She also made all her decorations. In all of the boxes there were door prizes for the guests at the end. Such a great idea. Everything was over the top and very good. Even the cake toppers were cartoon characthers of themselves.
The Ceremony was beautiful and included Keri and Jerod reading letters that they had written to their parents. I don't think there was a dry eye in the crowd.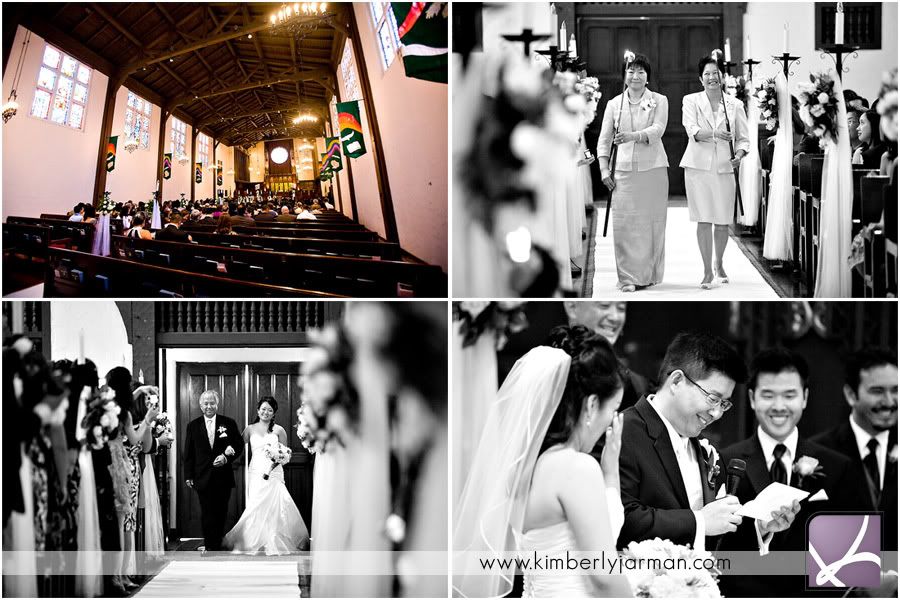 And this is probably one of the most special shots of all day. Usually I don't post the "kissing" picture, but this is a special Kissing picture. Keri and Jerod decided to wait to kiss until their wedding day… so this was their first Kiss. It was a short and sweet Kiss that I had to catch quickly. I even got in trouble by the head lady at the church for interupting the service:(:( ( Really I didn't. I was very respectful, but there were some crazy rules at this church and I guess I broke one). I had to get it and so glad I did.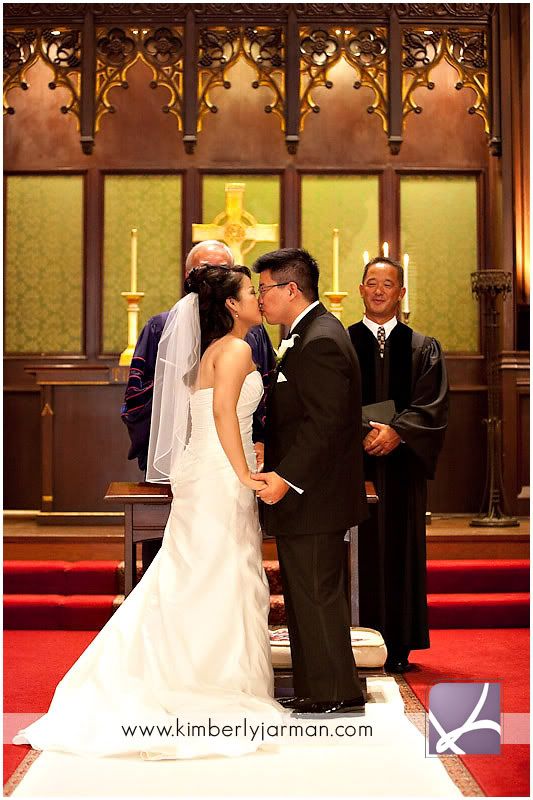 We then headed out to do more pictures of them.. this time kissing ones were involved!! We got some great pictures.. these 2 are some of my favorites.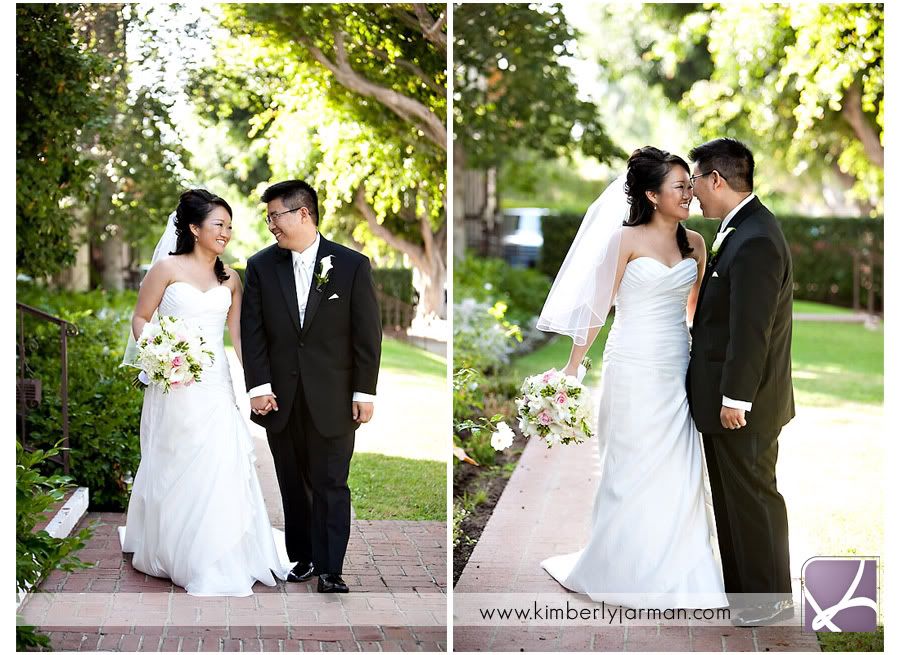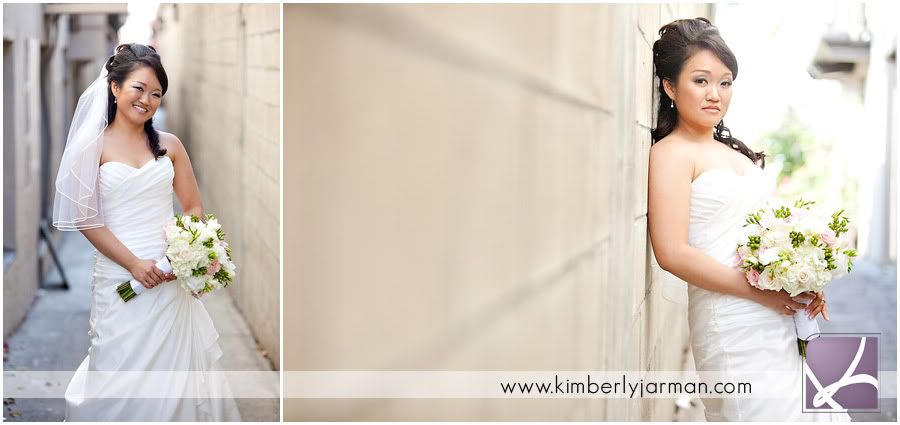 Love this one too!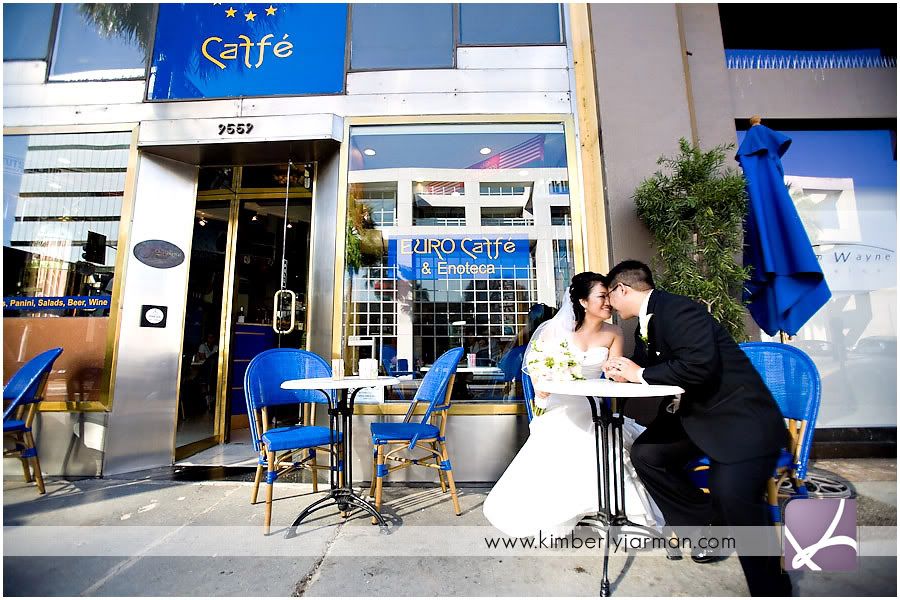 Isn't Keri Beautiful!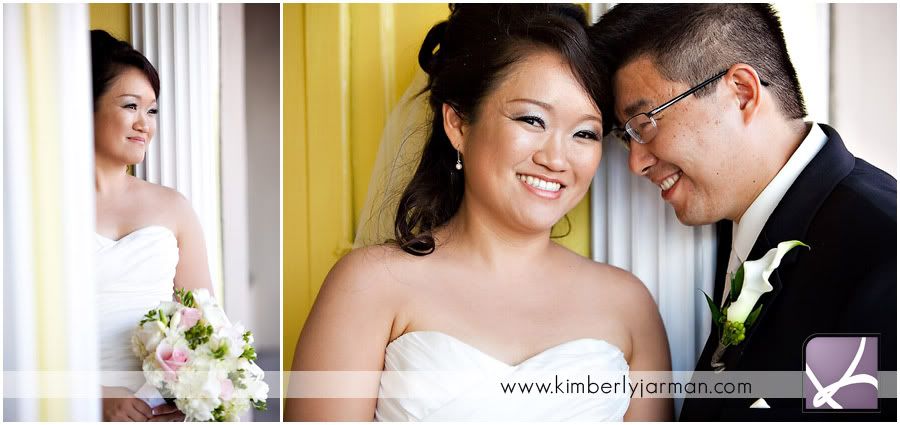 Total LA… so love this picture.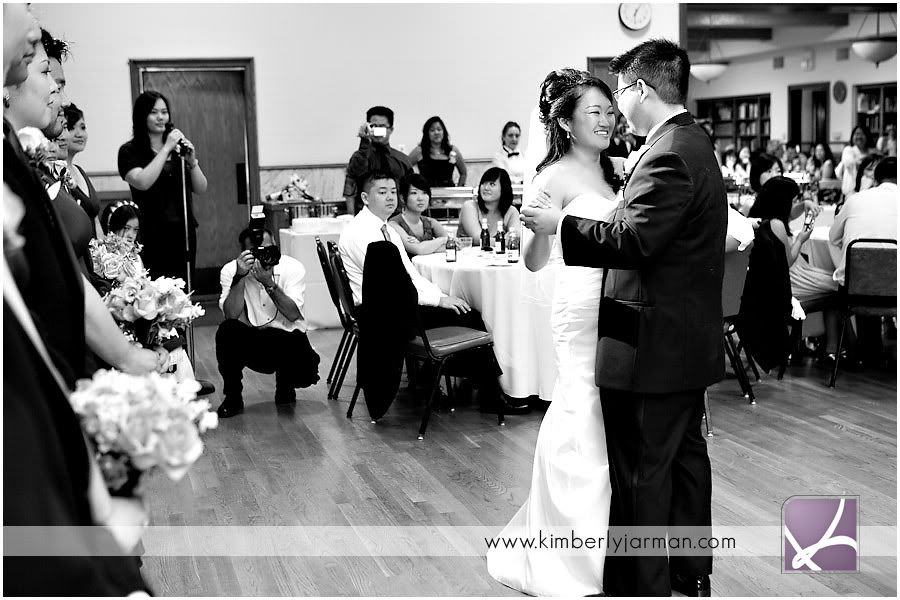 Thanks Keri, Jerod, Friends, and family. I had an amazing time with you all.