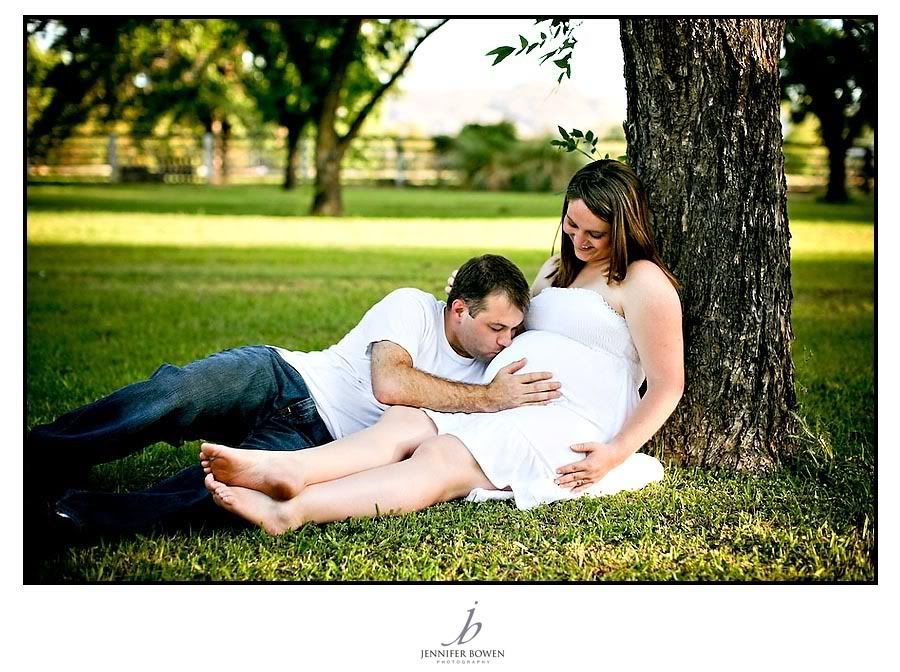 I have had many requests to see pictures of my belly…. and although this is very hard for me to post up here for the world to see I had to do it!!!
I am so lucky to have wonderful friends who are photographers! My friend Jennifer Bowen went out with Jamie and I a few weeks ago and took "Maternity" pictures! It was so weird being on the other side of the camera, and in all actuality this if the first time in our lives that we have actually gotten "professional pictures" taken of us… I know, I know.. sad huh?
But, all in all we had such a great time and i'm really happy with the pictures, although I am too critical of myself:):).
It was a fun experience because Jen was making me do things that I make my clients do and I didn't realize what I put you all through to get great pictures:):) But it's worth it right??
So, here are just a few… I haven't had a chance to go through all of them, so once I do I will post additional ones!
Thanks Jennifer for doing this for us… we will cherish them forever!!