Oh so much to say about this wedding.. so much!
Sedona . Gorgeous Bride . Killer Cake . Rain . Family and Friends . Fun Times .
First of all I need to Thank Kimberly Bee for coming along with me on this wedding and 2nd shooting.. she got some amazing shots and I had to include a few of them. I will try to point them out so you can see what a great shooter she is! Thanks Kim:)
I met Christa and Tommy last week also for the first time. I had been talking to Christa for about 4 months, but we decided to do an engagement session last week… (it's one of the engagement sessions I just posted)… we had a great time and talked a ton about their wedding. I have been looking forward to the wedding because it was in Sedona (one of my favorite places to shoot). They got me even more excited about everything that they had planned.
I showed up Friday night and stayed at the same Resort that the wedding party and family were at, Oak Creek Terrace Resort. I was able to go to the Rehearsal dinner and meet everyone! I loved it because I felt like part of the family and everyone was so nice.

On Saturday morning we woke up very early and started shooting the getting ready section of the day.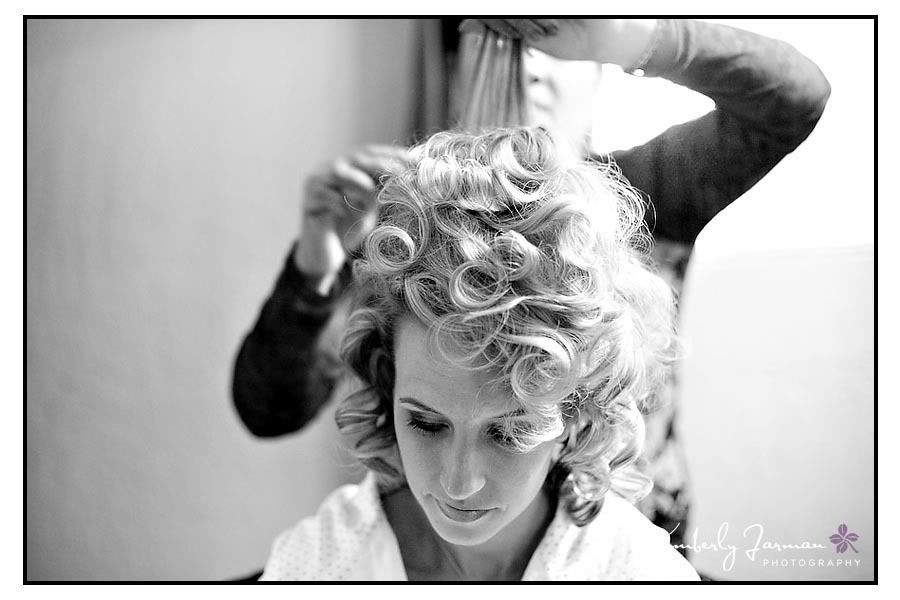 Christa and Tommy wanted to see each other ahead of time so we also did all of the portraits before the ceremony.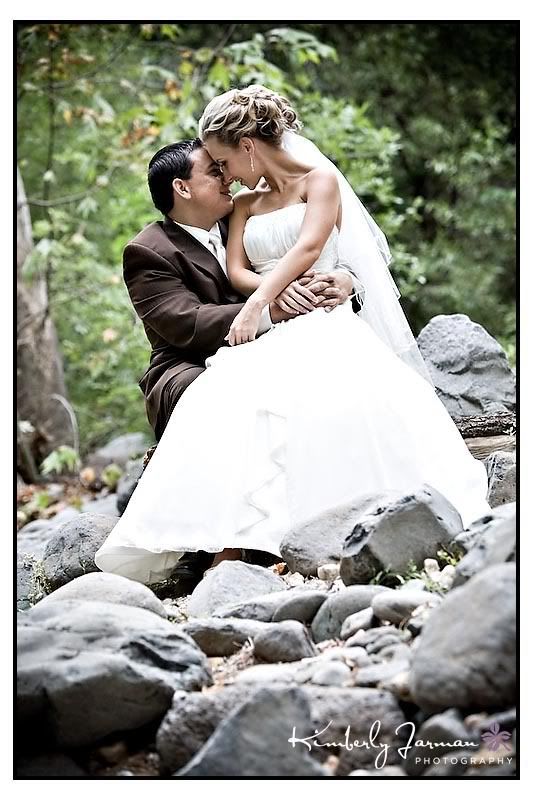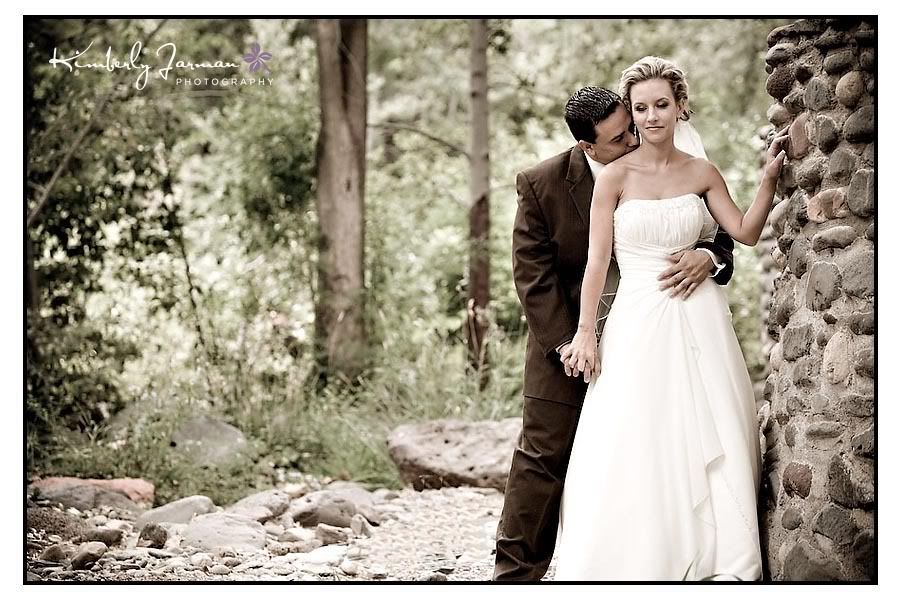 Kimberly Bee got this amazing moment!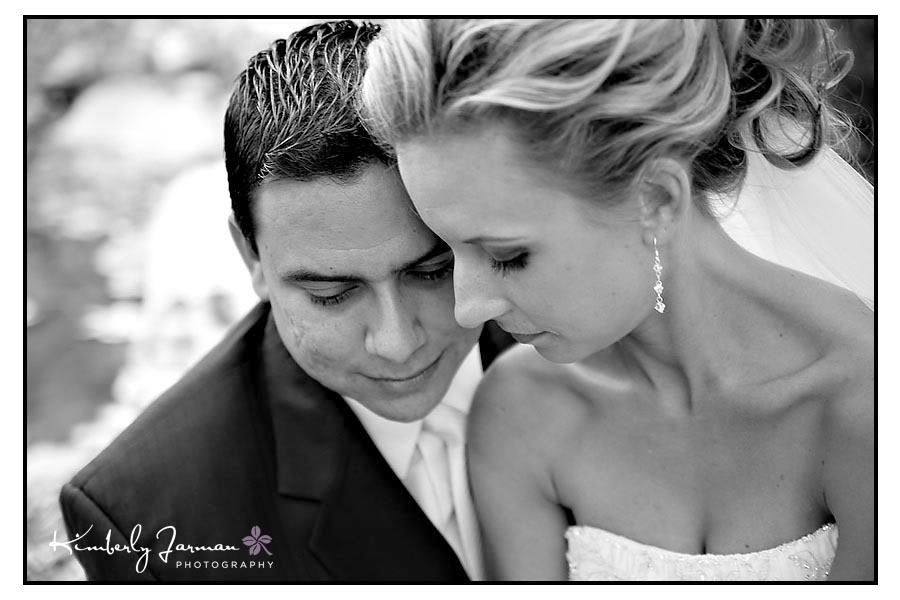 Gorgeous Bride!!! I Love these!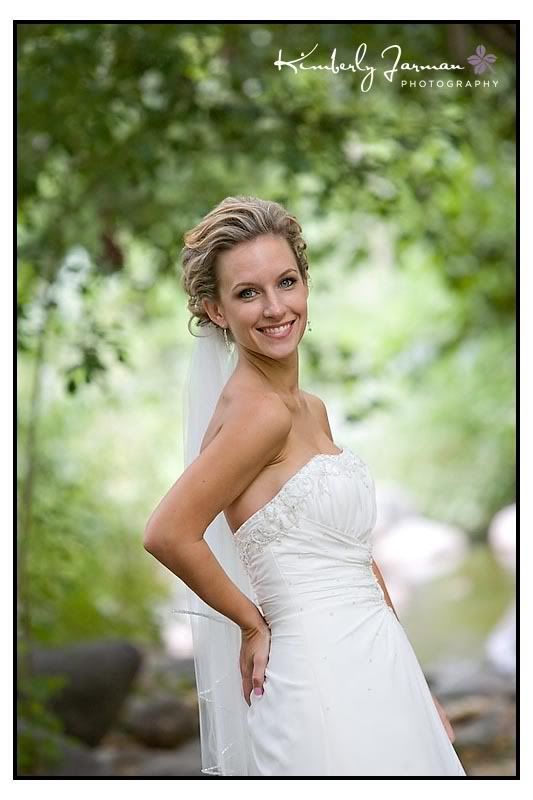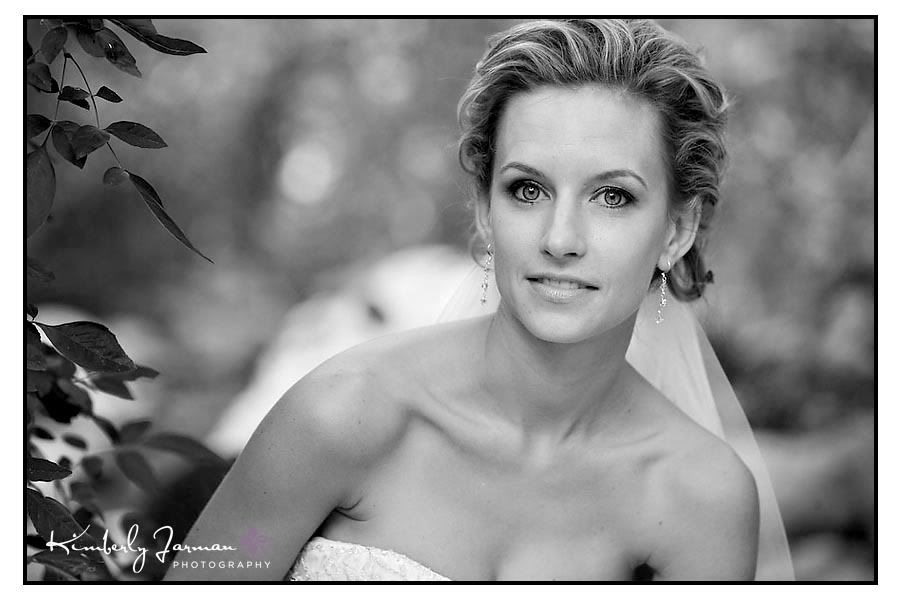 This is from Kimberly Bee as well… Love it!

Christa has 2 wonderful kids and we had to get a family picture. I Love this one!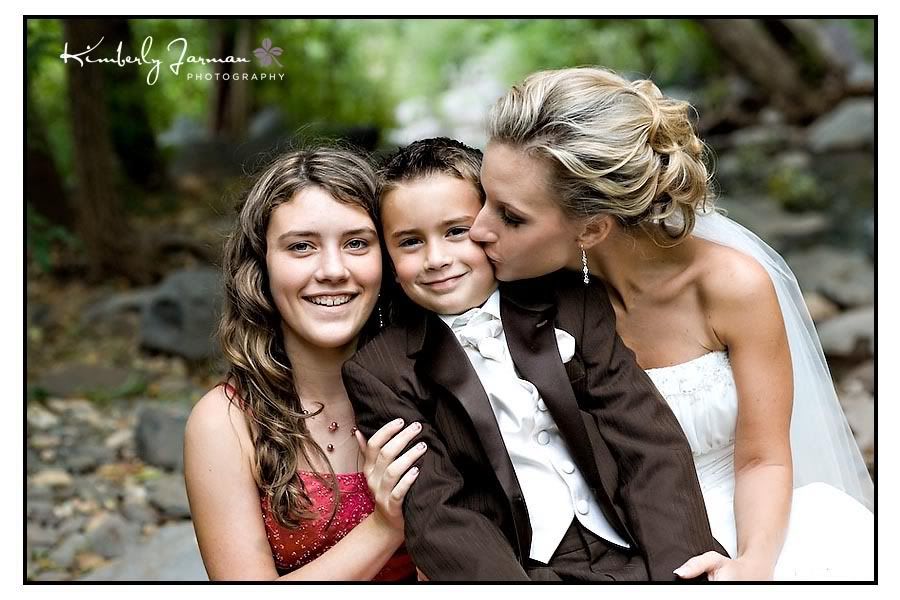 The little guy!

Christa planned this wedding all by herself. She came up with all the decorations and made them all herself as well. The details were AMAZING!

And the CAKE!!!! Look at the Cake!!! Sedona Cake Couture did a phenomenal job with the cake. I have never seen anything like it! Tommy is a fire fighter for the surprise Fire Department and the girls at Sedona Cake Couture created an exact replica of his fire truck!!! AMAZING!

The flowers were amazing as well. Angel Floral in Sedona did a great job!

Now for the crazy part….
The day called for possible rain and Christa was concerned the entire time because the ceremony and reception were all outside, with no place to go if it rained. We all prayed that the rain would stay away… but unfortunately we weren't that lucky. About 30 minutes before the ceremony was supposed to begin it started to rain… first a little sprinkle and then a downpour.
Christa was amazing, she kept her cool and decided just to go on with everything. They braved the rain and she and her father walked down the aisle with an umbrella. All the guests huddled under whatever they could find to stay dry, and Kimberly Bee (my second shooter) and I did everything we could to protect our gear so that we could still shoot.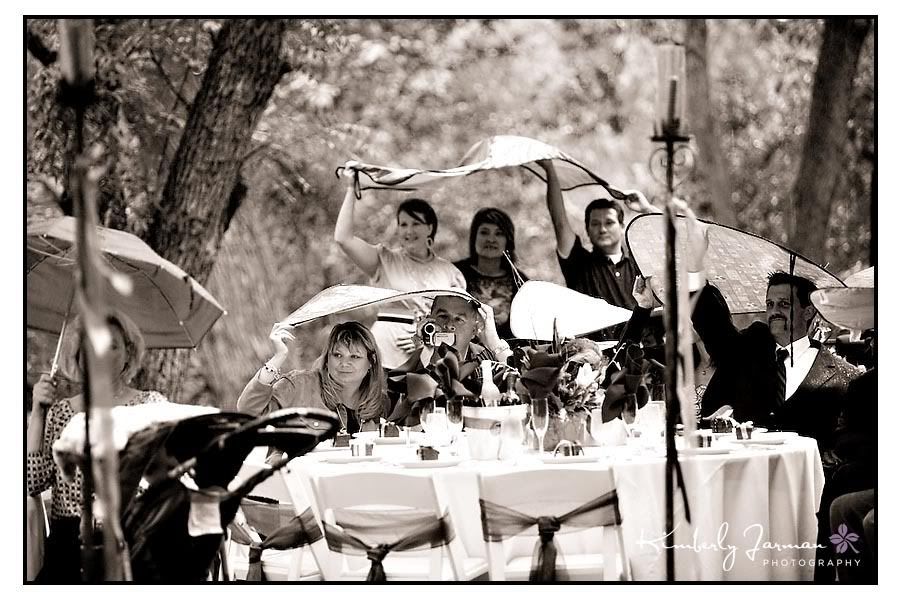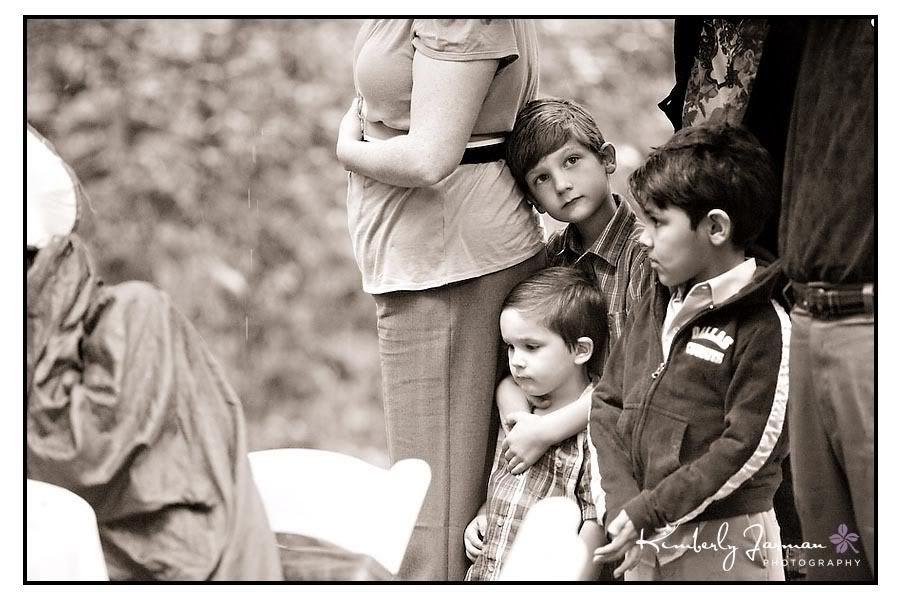 Everything did get a little wet… hmmm…. but it all worked out in the end.

After the ceremony everyone was soaked. Christa came up to me and said, "my dress is already trashed, can we go trash it more in the creek?". This is my kind of bride. We headed out to the creek and Tommy and Christa crossed over to the rock where Tommy proposed to her and we got some really fun sexy pictures.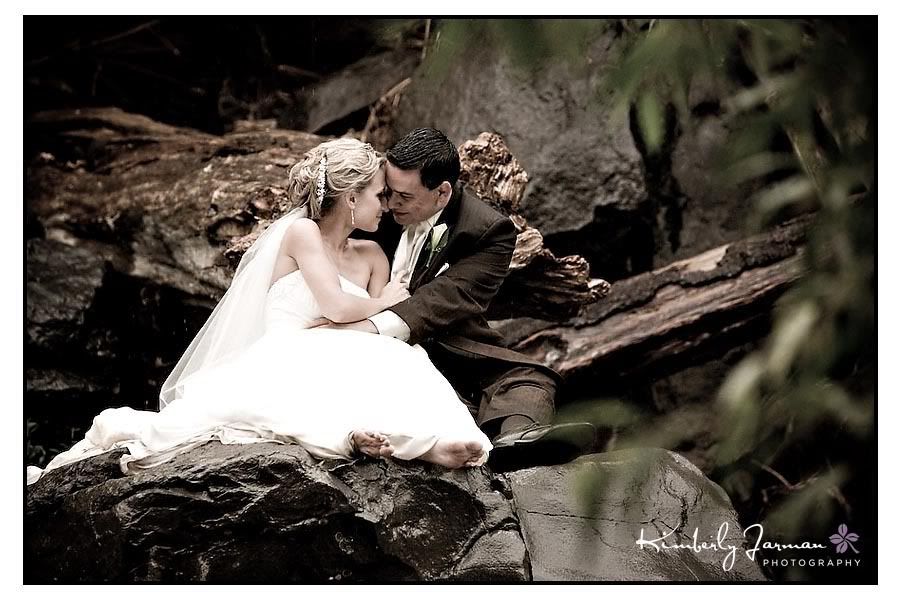 I think the rain was worth it to get these pictures… whatcha think????
And in the end, it all worked out! Everyone changed into jeans, they moved the party up on the patio, and everyone ate and had a great time…. the kids for sure enjoyed it!
And although this is pretty much blackmail, pictures of Kim and I, I have to show our rain attire. I was covered with bags and panchos to protect all of my gear and we totally ghetto rigged the bags over our cameras. But it worked… everything stayed dry!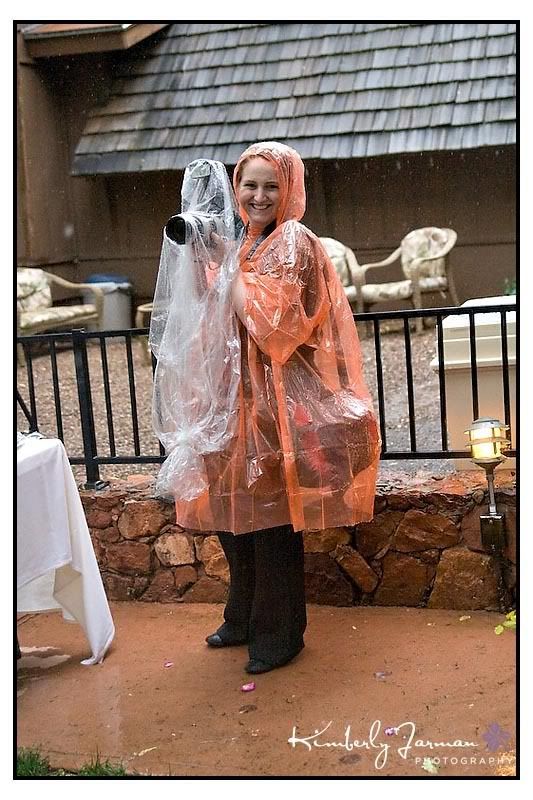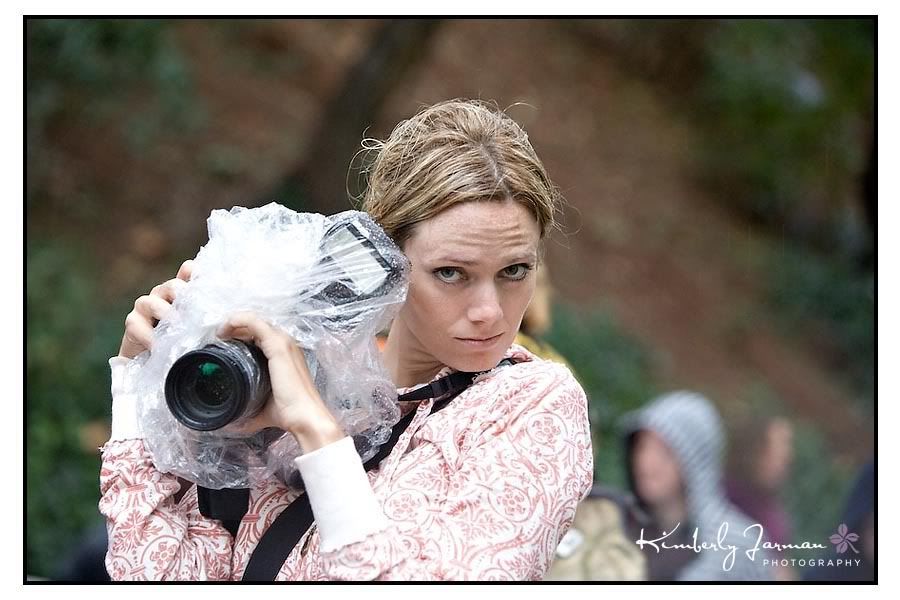 Thanks Tommy and Christa… we had a total blast!!!!